​
plan, do, check, act is at the very simplistic core of how I succeed in project management. Researching EEF, OPA, Understanding my Sponsor/PMO office, project drivers, culture, requirements, risks, to develop a project charter is all play a crucial role in developing a project plan that stays within budget and closes on time. Once finalizing the team, SOW, stakeholder management strategy, scope statement, WBS, scope baseline, acceptance criteria, among other tasks, I can prepare for performing integrated change control and control scope procedures. I have found that Maslow and Hertzberg have great theories of motivation and I take a collaborative and problem solving approach with support and empathy( when needed) utilizing neuro linguistics to know where to put the best performers to build the success model.
Risk has been a huge component on previous projects as the lives of my team have depended on proper calculation of risk management. Understanding risk tolerance and appetite plays a important role in preparing a risk management plan. SWOT analysis, maintaining a risk register, performing quantitative and qualitative analysis, develop work-arounds, risk triggers, risk audits, and utilizing a probability and impact matrix are all methods I use to build risk management and control risk for the proper risk response.
I use to arm myself with the waterproof throw away Walgreen's camera when I started taking pictures which was like using the guess and hope strategy, like in college discrete mathematics and yet, even though that might have been a very shaky foundation to build calculated risk, I am grateful that I have been able to continuously progress by the evolution of technology and the pursuit of a quality shot and the proper project management plan.
I challenge you to question yourself and what you do and ask yourself what your real purpose is. I challenge you to step out of your comfort zone and push your limits a little. Quit starring at what people are doing, get off the computer, get outside and,...go, It's a beautiful world out there. Make some friends along the way; the people are fantastic out there. Challenge yourself every day to go further and when you think you have gone far enough, go even further. The journey's you take and the people you will meet will be the most memorable. You will be amazed when you leave your comforts and wander a bit, even at the point when you are looking for nothing, you can find exactly what you are looking for, but don't stop there...keep going further, and than keep going EVEN FURTHER
​
PROJECT MANAGER / WRITER / PHOTOGRAPHER / EDUCATOR / CAVER
NATIONAL SPELEOLOGICAL SOCIETY / GEOGRAPHICAL MAGAZINE / DIVE MAGAZINE / ROYAL GEOGRAPHICAL SOCIETY / SIDETRACKED / ROOTS RATED / DRIFT LESS READER / ARC'TERYX / THE EXPLORERS LOG / GR-BIOGEOSCIENCE JOURNAL / PETZL / MOUNTAIN HARDWARE / NATIONAL GEOGRAPHIC / EXPLORERS CLUB JOURNAL / CAVING NEWS / SPELEO INTERNATIONAL MAGAZINE / UNIVERSITY OF NEW YORK MICROBIOLOGY / OXFORD UNIVERSITY / UNIVERSITY OF AUSTRALIA / TEDx / NSS-CDS NEWS / CHILDREN'S MUSEUM OF INDIANAPOLIS / DNA CHICAGO / OSHA-GEOSPATIAL TRIDIMENSIONAL MAPPING /
" MANAGING PROJECT SUCCESS AND INSPIRING CURIOSITY TO GO FURTHER "
A PMI-PMP Certified Project Manager by design and explorer by nature, I have an insatiable desire to lead and manage projects (on-time & within budget) within some of the most exotic destinations on the planet. Success is defined by measuring progress with knowledge and experiences with the great and like-minded project team members that seek to explain the inexplicable. That being said, I find self-interests align with the scopes that other top tier project managers have executed in the pursuit to bring control to corporate project endeavors and understand our planet. Furthermore, academic achievements beyond these roles include dozens of professional article publications, book chapters, and other publications. Presentations, interviews to various media outlets, and serving as a speaker for many educational and community conferences and events. I am of the thought that someone can not discover new lands, by sea, unless they can harvest the courage to lose site of the shore.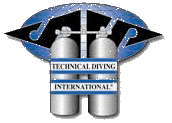 " ITS NOT WHAT YOU LOOK AT THAT MATTERS, ITS WHAT YOU SEE."
Life is like Photography:
"focus on whats important, capture the good times, develop from the
negatives and if it doesnt work out, take another shot."
​
​
CONTACT ME BY CLICKING HERE