PROJECT MANAGER / WRITER / PHOTOGRAPHER / EDUCATOR / CAVER
NATIONAL SPELEOLOGICAL SOCIETY / GEOGRAPHICAL MAGAZINE / DIVE MAGAZINE / ROYAL GEOGRAPHICAL SOCIETY / SIDETRACKED / X-RAY MAGAZINE / ROOTS RATED / DRIFT LESS READER / ARC'TERYX / IN-DEPTH / ASSOCIATION FOR MEXICAN CAVE STUDIES / THE EXPLORERS LOG / GR-BIOGEOSCIENCE JOURNAL / PETZL / MOUNTAIN HARDWARE / NATIONAL GEOGRAPHIC / EXPLORERS CLUB JOURNAL / CAVING NEWS / SPELEO INTERNATIONAL MAGAZINE / UNIVERSITY OF NEW YORK MICROBIOLOGY / OXFORD UNIVERSITY / UNIVERSITY OF AUSTRALIA / TEDx / CHILDREN'S MUSEUM OF INDIANAPOLIS / OSHA-GEOSPATIAL TRIDIMENSIONAL MAPPING
" MANAGING PROJECT SUCCESS AND INSPIRING CURIOSITY TO GO FURTHER "
​
As a PMI-PMP Certified Project Manager by design and explorer by nature, I have an insatiable desire to lead and manage projects within some of the most exotic and inaccessible destinations on the planet.
​
Click HERE​ to learn more about Haydock Enterprises!
​
Achievements beyond these roles include dozens of professional article publications, book chapters, and other publications. Presentations, interviews to various media outlets, and serving as a speaker for many educational and community conferences and events, has also been a part of my commitment to revealing our discoveries. . I am of the thought that someone cannot discover new lands, by sea, unless they can harvest the courage to lose site of the shore. Philanthropy includes being the Chairman of the Southern Nevada Grotto Board with a collective of over 600 members. Do you want to find out how you can contribute to and be apart of the regional, national, and international exploration projects that I am involved with? click HERE
Royal Geographical Society 2018, X-Ray Magazine #95 December 2019 click HERE, Australian Speleological Federation click HERE, Wild Magazine Australia 2019 click HERE, To Victoria Falls & Beyond DIVER MAGAZINE UK click HERE, Sidetracked Magazine Spring 2019- Pena Colorada click HERE, DIVE Magazine July 2018 online edition click HERE, Geographcial Magazine 2018 online edition click HERE, NSS NEWS FEB 2015-VOLCANO EXPEDITION IRAZU COSTA RICA Click HERE, Significant Deposit Of Ice Age Bones Found in Southern Indiana Cave-Caving News click HERE , The Children¹s Museum of Indianapolis-ScienceWorks Floor Graphic cave fish photo display, THE EXPLORERS LOG-The Explorers club world center for Exploration, Explorers Club journal Fall 2017 Proyecto Espeleologia Sistema Huautla (PESH)
Southern Nevada Grotto Chairman of the Board
Special Maritime Operations: Rescue & Recovery, Dive Rescue (Jumper), Confined Space Rescue, Maritime weapons and special tactics, Underwater Crime Scene Investigation, General dive rescue 1,2, Fire 1 & 2, PADI Divemaster, TDI Technical Full Cave & Extended Penetration SSF( Speleo Secours Francais) Cave Rescue Seminars, NCRC ( National Cave Rescue Commission ) Level 1, SPART, Level 2, SPRAT ( Society of Professional Rope Access Technicians ) Level 1, IRATA ( Industrial Rope Access Trade Association) Level 1, Swiftwater Rescue Level 1, Wilderness First Aid, Wilderness First Responder, Red Rock Search & Rescue, Avalanche and Crevasse Rescue, Wilderness Aux Fire Fighter, PMP Project Management Professional,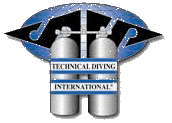 The exploration foundation was created to help people access and contribute to the most modern day exploration. We have multiple on-going projects that can use a lot of help. Do you want to be apart of the exploration? click HERE
THE EXPLORATION FOUNDATION
" ITS NOT WHAT YOU LOOK AT THAT MATTERS, ITS WHAT YOU SEE."